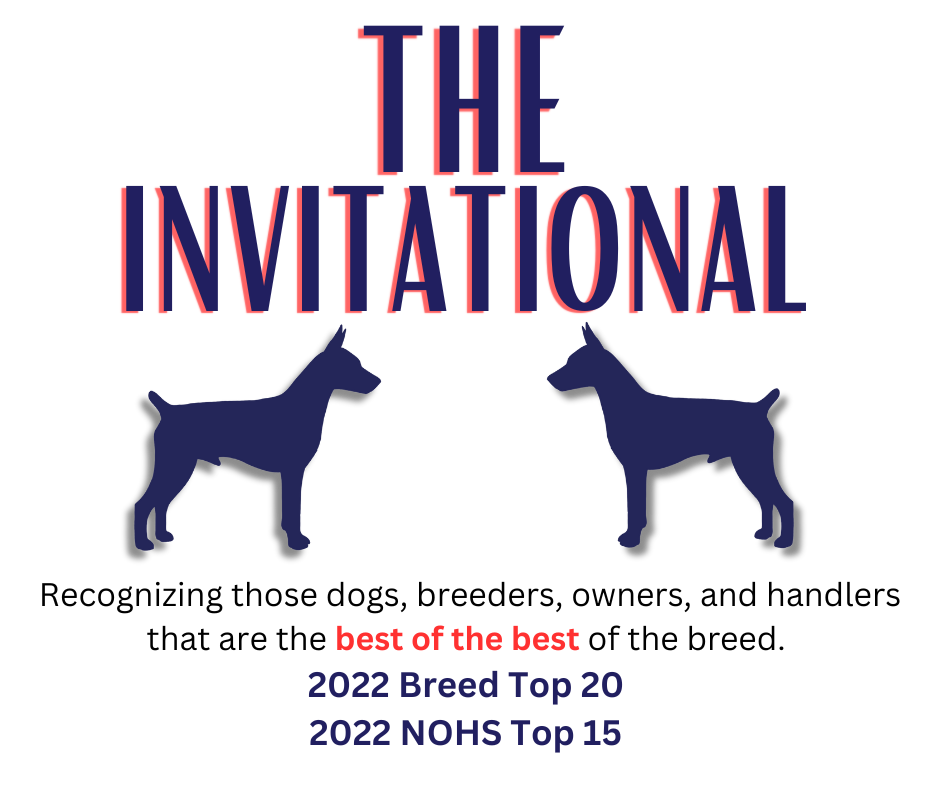 ~~~ RTCA Top 20 Invitational Competition ~~~
The Top Breed and NOHS Invitationals are exhibition Classes, which means it does not count for BOB or any points. For this year we are doing a parade class only. RTCA wants to recognize those dogs that have made it to the Top 20 for breed rankings and Top 15 NOHS. What better time to do so than at our National Specialty, especially having this event begin at the 10 year anniversary of AKC recognition. 
RTCA will be using the

BREED TOP 20

and

NOHS Top 15 as published on Canine Chronicle for the previous year. For 2023 the Top 20/15 for 2022 will be invited, then the 2024 National will invite the Top 20/15 for 2023. 
RTCA will be contacting each listed owner to invite their TOP 20/15 RAT TERRIER to the event. If you are in the TOP 20/15 you can help expedite this process by submitting your information HERE. 

 If you are willing to sponsor these awards go to:

SPONSORSHIPS
ALL participants in the THE Invitational will receive a rosette with their Rat Terrier's name and will be featured in the 2023 Nationals Catalog.
THE Invitational will take place as the last event on 10/27/23 at the National Specialty. 

Entries will open on 5/31/23
TO enter you must complete the form on the right for EACH dog. DO not submit multiple Dogs per form. Please also submit a show photo for catalog and club use to Pay@RatTerrierClubOfAmerica.org. You must also add an entry fee to your cart. 
Top 20 Invitational
Not available
This is the entry for the Top 20 Invitational - ONLY those invited may participate.
Read more…